Good morning! I've decided to start some new features here on my blog. They won't be a weekly thing. They will just be when I decide I want to do them! Fair enough?
Lately, I have really been missing Disney World. About the time I started to realize this, Leslie at Violet Imperfection started her Mickey Monday feature to help her keep from missing Disney World so much! I decided, I, too, had to follow suit!
For this first Mickey Monday, I want to give you some back story, so this doesn't seem random! Who didn't love Disney movies as a kid? Come on! When my parents took me to Disney World in 1992, I was at the impressionable age of 13. (no laughing. ..it was the 90s!)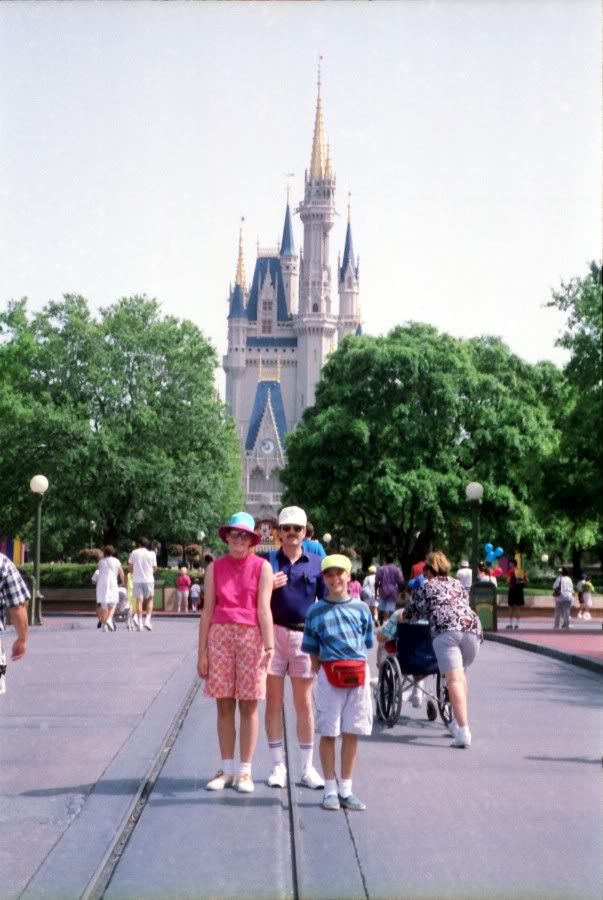 I LOVED Disney. It was such a magical wonderful place. One of the things that impressed me the most was seeing the animators working at (then) MGM Studios. I remember taking the animation tour and being intrigued by the idea of getting to draw and color for a job! From that moment on, I drew and colored Disney characters. I decided I wanted to work at the Disney Store. The moment I turned 16, I asked for a job. Hmm. . .you had to be 18. Guess what, I was there at 18 filling in paperwork! I worked at the Disney Store on and off until I graduated college. I was obsessed! Disney was my life!
The picture of Mickey and me at the top is actually from Disneyland in California. I went in 2001 on a mission- meet mickey mouse. I missed him in '92, and this was something I had to do! Yep, at 22, I HAD to meet Mickey. It was a nice trip at Disneyland to be where Walt Disney actually walked!
Now, I've been to Disney World 5 times! I miss it like crazy. My last trip was 3 years ago with one of my best friends. The Trip Report with tons of pictures is here. I didn't finish, but you can see what fun we had! Be aware, that some of those photos MIGHT show up here soon!
Mickey Mondays will be a way to show my photos and talk about my favorite parts of my trips! I look forward to many more Mickey Mondays!